This is the list for models from the H.P Lovecraft Universe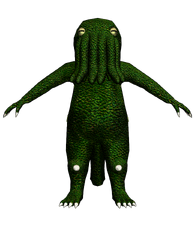 We ask that contributors please keep any related characters to this category to minimize the need for individual categories.
Name
Cthulhu Mythos
Origin
Howard Phillips Lovecraft
Trivia
The Cthulhu Mythos encompasses the shared elements, characters, settings, and themes found in the works of H.P. Lovecraft and associated horror fiction writers. it's popularity till this day are associated by fans or people everywhere
There are many other characters by the illustrator and others from various media.
See also

Wiki - Lovecraft Wiki
Pages in category "Mythos Models"
The following 10 pages are in this category, out of 10 total.
Media in category "Mythos Models"
The following 19 files are in this category, out of 19 total.
Ad blocker interference detected!
Wikia is a free-to-use site that makes money from advertising. We have a modified experience for viewers using ad blockers

Wikia is not accessible if you've made further modifications. Remove the custom ad blocker rule(s) and the page will load as expected.